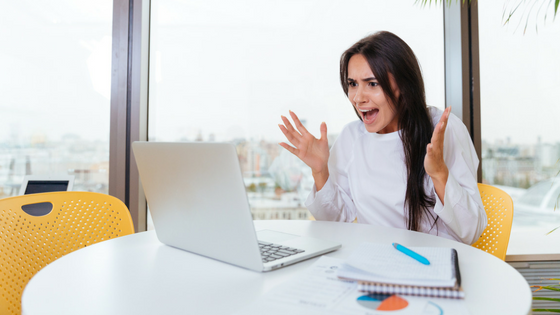 Home buying mistakes, by all means, should be avoided. Even veteran homeowners seeking a new residence for relocation or leveling up to a bigger home need to be wary about making rookie errors.
For all home buyers, it's important to note that the dynamics of the real estate market are constantly changing. So staying on top of best practices is essential to the success of your home purchase.
Here are five big mistakes to avoid when buying a home.
1. Not Looking at the Bigger Picture
We know the feeling, you walk into a home and instantly fall in love with everything about it. It may not be exactly what you were looking for but you just know this is the one.There's nothing worse than buying what you thought was your dream home only to find out later that it wasn't what you needed.
Create a checklist before starting your home search. What are your absolute must-haves? Which features would be ideal for the whole household? Planning to have kids in the near future?
So yes, the first home you visited may have an absolutely amazing kitchen but all the bedrooms are just way too small. Mark it off your list and continue on to the perfect home!
2. Not Working with a Realtor
There are many mistakes we see new homebuyers make and unfortunately, it's because they decided to work on their own, without the help of a real estate professional. A lot of wasted time could be avoided if you have a real estate agent to assist you every step of the way.
A real estate agent is your partner during the homebuying process and they have your best interest in mind. Your agent brings along the expertise that you may not have like knowing which areas are best for you and your family, writing a purchase offer, walking you through negotiations, finalizing the sales contract and closing the transaction.
3. Searching For a Home Before Getting Pre-Approved
Real estate pros often say that a mortgage lender's office is really where a home search should start. Sure, looking at recent listings to get an idea of what's currently on the market is fine, but you just can't put the cart before the horse.
You need to know exactly how much you can realistically afford to buy and the only way to do this is to be pre-approved for a home loan.
It's recommended that you do comparison shopping for the best interest rate available on the market. Applying for a pre-approved home loan requires a lot of paperwork; so again, the services of a real estate professional can avoid making mistakes during this crucial step.
4. Making a Low Ball Offer
It's no secret that it's currently a seller's market. Inventory is currently low in most U.S. residential property markets.
Bids between 80-85 percent of an asking price may sound reasonable to some buyers, but sellers typically consider these offers too low and reject them as soon as they're received.
For your offer to be considered serious, sellers usually expect it to be at around the 90 percent range of their asking prices. Your real estate agent will help you explore comparable homes at your bid price while providing alternatives in case a purchase on your first choice doesn't pull through.
5. Waiting Too Long to Make an Offer
Once you find the home just right for you and your budget, don't hesitate to make an offer.
Waiting until after the weekend or even just til the end of the day can impact whether your offer is in the running to be considered. If you feel that there will be a better deal or better home for your family then continue with the home search and try not to lose sleep over making an offer on a home you're not 100% set on.
These are just five common mistakes we see homebuyers make. Certainly, there are many others to avoid in order to make the smartest home purchase so be sure to team up with a reputable realtor to guide you through!
Be sure to check our website regularly for more insights on the ever-changing conditions of the residential property market.
___
Ready to start your home search?
We're here to guide you through every step of the home buying process. Give us a call at 407-925-8404 today and we will help you find the perfect home in Orlando and the surrounding areas!