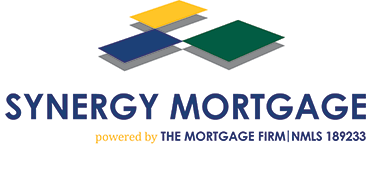 Synergy, Powered by The Mortgage
Firm Inc.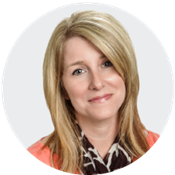 Vicki Moletteire is associated with Synergy Mortgage powered by The Mortgage Firm. She has a team of mortgage professionals ready to assist you from pre-approval through closing.
Their goal is to make financing a home easy for you. Buying a home can be an intimidating process. Vicki's team is here to help educate you and guide you through each step. Their goal is to make the mortgage process simple, efficient and stress free for home buyers. Closing simplified.
Would you like to hear what our past customers are saying about us?
Take a moment to read what Vicki's past clients are saying about her team. https://socialsurvey.me/pages/vicki-moletteire
Why choose us?
As their client reviews indicate, they will provide you with the experience you deserve and the service you should expect. Vicki started in the industry in 1989 and have nearly 30 years' experience to put to work for you. As a former underwriter, there is no one better to help you determine your buying power. Her business is 100% referral based and those referrals do not come unless her team delivers what they promise and exceeds your expectations.
What you should know
Synergy Mortgage powered by The Mortgage Firm is a direct lender. This means they lend their own money and make their own decisions while offering some of the most competitive rates in the industry on FHA, VA, USDA, and Conventional and Jumbo loan products. They are the Oviedo branch of The Mortgage Firm. They utilize the latest technology that will allow you to e-sign disclosures and to upload documents directly to their secure website using an account that you create. Their goal is to protect your privacy and information while performing a paperless transaction. You will also receive updates on the milestones of your loan during the process. This technology and communication are vital to providing you with the best experience.
Ready to get started?
The best way to get started is by phone. Let's get your questions answered and determine your buying power. Vicki will work directly with you and The Barrett Spray Team to help you with updated estimates and pre-approval letters when you are making offers. Call Vicki direct at (407)278-7062 or email me Vicki@smsorlando.com.
NMLS #274518
405 Alexandria Blvd #100, Oviedo, FL 32765
Office: (407) 359-1255
Fax: (407) 359-1232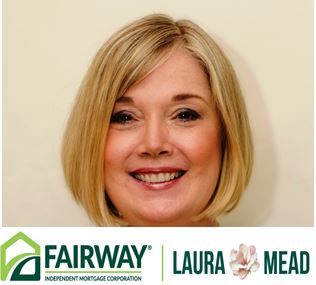 Laura Mead often refers to herself as a "Real Estate Brat" because, similar to children of the military, who are often called "Army Brats" or "Navy Brats," she is the daughter of a Realtor mom and her dad was a builder and land developer. Growing up immersed in the business of real estate, it was only natural that she leaned in the direction of related fields. Laura started her career in residential real estate sales and then moved into residential lending in 1987. She has helped hundreds of families with the purchase and refinance of their homes, vacation homes, and investment properties.
Laura's passion is helping her clients achieve their homeownership goals. Whether you need a mortgage to purchase your first home, a dream vacation home, or your "forever home" at retirement, she provides the experience of a seasoned lending officer. Laura utilizes a unique standard of care, combined with the power of a national mortgage firm, by partnering with her clients, providing them with an in-depth consultation, and asking insightful, impactful questions. Understanding each person's needs, priorities, and concerns, Laura assists in designing the best mortgage plan that achieves their current home or investment ownership goals while looking toward the long-range future financial goals.
Laura's philosophy on helping clients is simple: Provide the best service possible – Answer their questions until the client feels served – Never discard anyone due to credit or other issues that may prevent them from buying a home immediately.
Laura is the mother of two grown sons and has been married for many years to her childhood sweetheart. She has two wonderful grandchildren and loves spending time with her family, is a notorious reader (#bookworm!), and enjoys experiencing other cultures whenever possible.
CONTACT LAURA:
Email: Laura.Mead@FairwayMC.com
407-721-2374 Florida Direct
504-475-6964 Louisiana & Mississippi Direct
407-627-1002 Office Efax: 1-866-451-8774
APPLY FOR YOUR LOAN: www.YourBestHomeLoans.com